---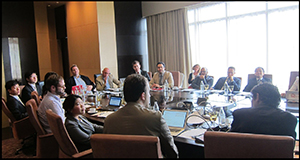 The JDN meets on several occasions during the year, both in-person and via online teleconferences:
Biannual meetings in conjunction with the Council Meeting and the General Assembly of the WMA
Monthly general membership and management team teleconferences
Several meetings are also organized in different regions throughout the year: Between 2016 and 2018, independent JDN Meetings took place at the WMA Office in Ferney-Voltaire, France, as well as regional meetings in the Eastern Mediterranean and Asia-Pacific Regions.
Upcoming meetings in 2016-2017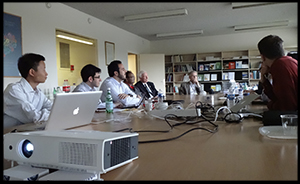 April 24, 2019: JDN Meeting at the 212th WMA Council Session in Santiago, Chile. Registration: https://goo.gl/forms/vJjqrSfHoidflUDd2
May 2019: JDN pre-WHA Meeting, Ferney-Voltaire, France.
October 21-22, 2019: JDN Meeting at the 70th WMA General Assembly in Tbilisi, Georgia.