WMA General Assembly, Reykjavik 2018
---
Start Date:
October 3, 2018
End Date:
October 6, 2018
Location:
Harpa, Reykjavik Conference Centre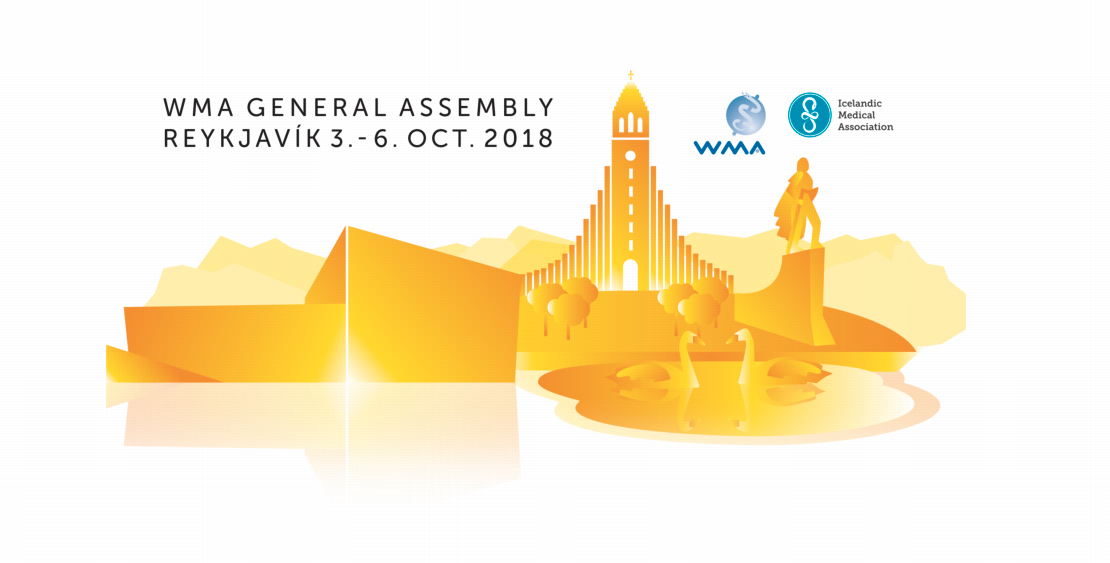 The WMA Medical Ethics Conference will be held from 2 to 4 October 2018, prior to the WMA General Assembly, co-hosted by the Icelandic Medical Association. The participants to the WMA General Assembly will join this conference on its scientific session on 4 October. More details are available here.
More details and registration is available in the members' area.
Please note:  Pre-meetings of workgroups, Finance Group and Executive Committee, Junior Doctors Network (JDN) meeting will be held on Monday, 1 October and/or Tuesday, 2 October 2018.