WMA's Regional Meeting in Africa on the International Code of Medical Ethics
---
Start Date:
August 1, 2022
End Date:
August 2, 2022
Location:
Abuja, Nigeria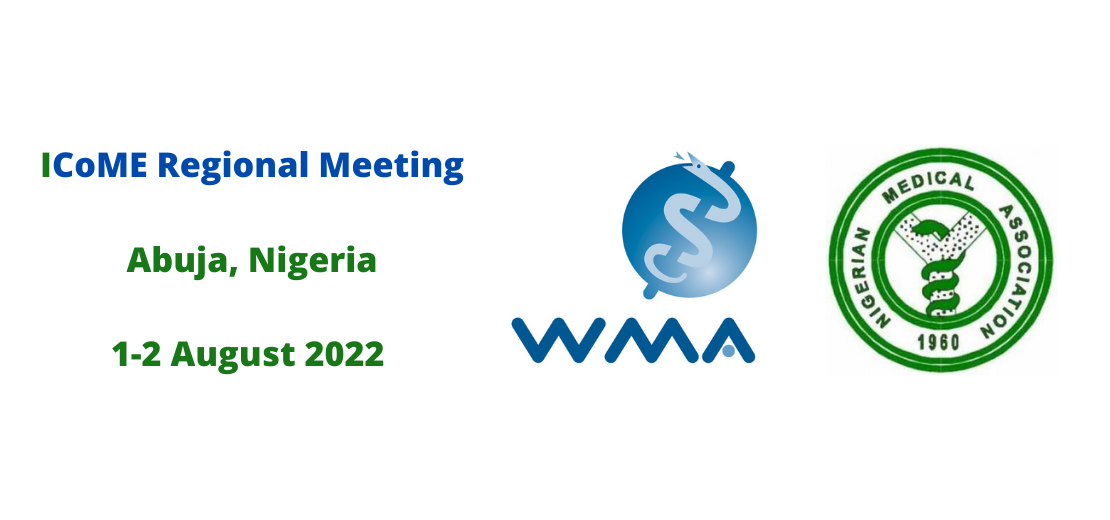 Save the date
The World Medical Association invites you to attend its Regional Meeting in Africa on the International Code of Medical Ethics, which will take place on 1-2 August 2022 in Abuja, Nigeria (venue to be announced).
Adopted in 1949 by the World Medical Association's General Assembly, the International Code of Medical Ethics (ICoME) outlines the guidelines, norms, and central duties of the medical profession. In 2018, the WMA appointed a workgroup to begin the process of revising this seminal document. To encourage as much global participation in this revision process as possible, the WMA has teamed up with a number of its members to host a series of regional meetings.
Co-organized by Nigerian Medical Association and the WMA, the WMA's Regional Meeting in Africa on the International Code of Medical Ethics in Abuja will provide an opportunity for organizations from the African region to provide input and feedback on the current revised draft of the ICoME. Please note that this event will be held in English, and it is open to all WMA members and invited guests. The meeting will be held in person. A virtual option is not planned at this time.
Further information about registration and the hotel reservation procedure will be provided shortly.
Please visit the WMA website for updates about the program and speakers and contact the WMA secretariat at secretariat@wma.net with any questions.
We hope to see you in Abuja in August.