Health Professional Meeting (H20) 2019 – The road to Universal Health Coverage
---
Start Date:
June 13, 2019
End Date:
June 14, 2019
Location:
Tokyo, Japan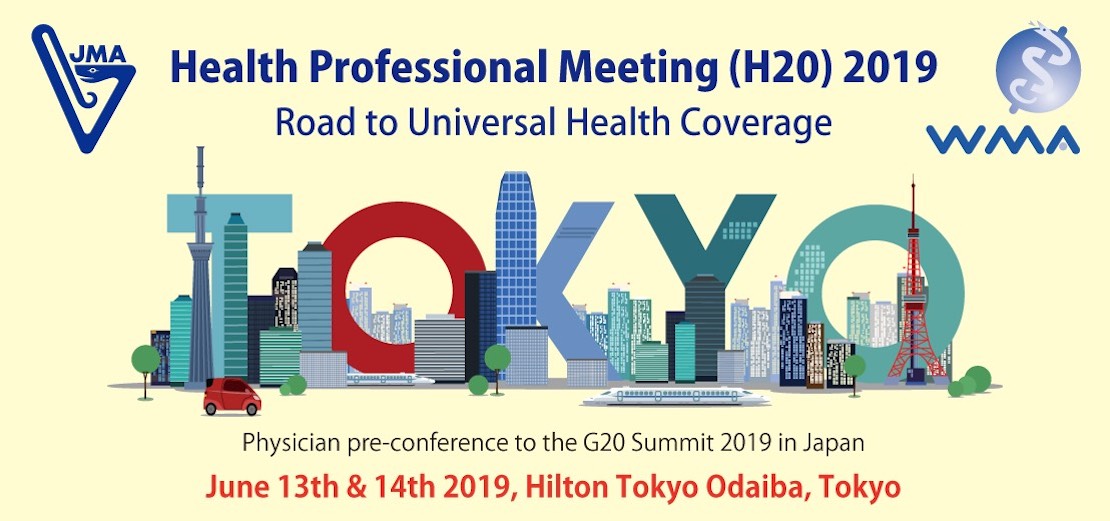 A physician pre-conference to the G20 Summit 2019 in Japan.
Making sustainable Universal Health Coverage a priority for global politics. What can physicians and their medical associations do to support affordable quality health care for all?
For registration and more details, please click here!