220th WMA Council Session, Paris 2022
---
Start Date:
April 7, 2022
End Date:
April 9, 2022
Location:
Hôtel du Collectionneur, Paris, France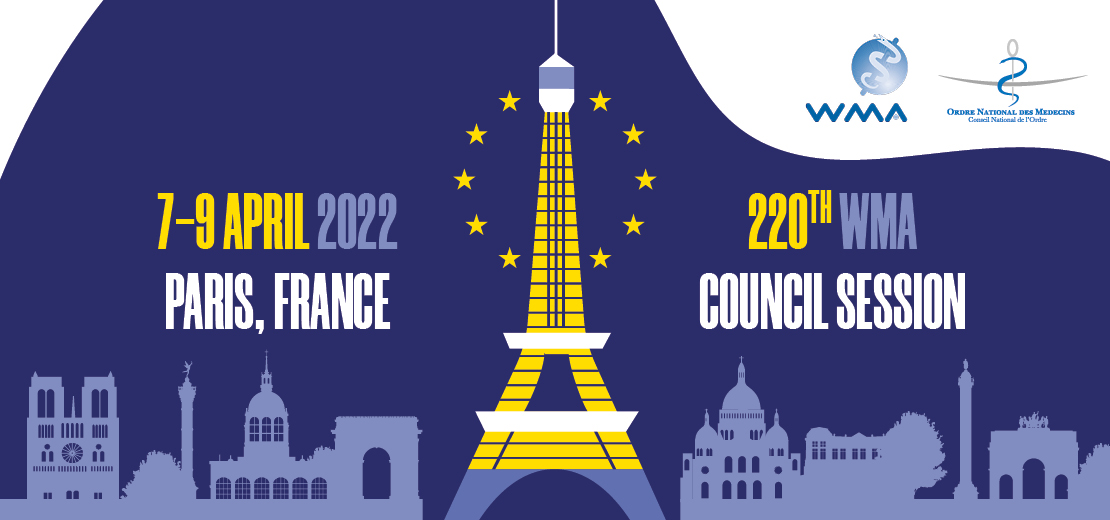 The WMA Council Session is open to all Constituent Members of the World Medical Association, to Associate Members, to observers and to other individuals by special invitation.
Although there are continued uncertainties and restrictions in place in response to the Covid-19 pandemic and its variants, the Council decided to hold the meeting as scheduled from 7 to 9 April 2022 but in hybrid format.
JUST IN CASE…
The Secretariat will be closely monitoring the situation and in case that the situation becomes impossible to hold even a hybrid in-person meeting, the ExCo might decide to convert into virtual. In that case, the meeting dates will be from Tuesday 5 April to Friday 8 April and the time will be 11h00 to 14h00 UTC. Please note this alternative schedule in your calendar!
Registration and more details are available through the members' area.