European Forum of Medical Associations (EFMA)
---
(21.03.13) Following participation earlier this week in the London conference on the health professionals role the social determinants of health, I traveled to Riga, Latvia where I am attending the annual meeting of the European Forum of Medical Associations (EFMA). The Latvian Medical Association under the leadership of its President, Dr. Peteris Apinis is hosting this conference at which121 physicians from 30 countries are in attendance.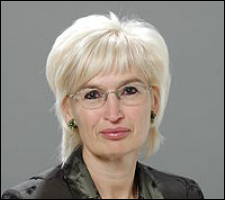 Dr. Ingrida Circene, Health Minister of Latvia addressed the opening ceremony. Dr. Circene is a practicing obstetrician who assumed office in 2011. She stated that the recession resulted in decreased support for health care, but that the Latvian economy is improving. She emphasized the importance of professional autonomy for physicians and the responsibility the profession has to work in the best interests for the health of societies and their inhabitants.
The first day's sessions included presentations and workshops on medical publishing and social media, psychosomatic health and the mental health of professionals. The latter dealt with issues of burn out, drug/alcohol abuse and auto medication.
Dr. Matt Muijen, mental health manager, regional office of the World Health Organization (WHO), described the  WHO Mental Health Plan. Dr. Muijen reported a renewed interest worldwide in dealing with mental health prompted by the recognition that it is one of the noncommunicable diseases, which are the major causes of death and disability worldwide.
The EFMA, was founded in 1991 in cooperation with WHO as an international organization with an aim to establish dialogue and cooperation between National Medical Associations (NMAs) and WHO. The purpose is to: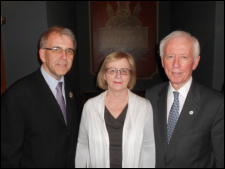 Improve the quality of health and health care in Europe
Promote the exchange of information and ideas between national medical associations, and between the associations and the World Health Organization
Integrate appropriate aspects of policies of Health for All into basic, postgraduate and continuing medical education
Formulate consensus policy statements on health issues.
Participants at the annual meetings comprise representatives from more than 50 European medical associations as well as observers from other associations and organizations in Europe. Dr. Otmar Kloiber, Secretary General, and I are here representing the World Medical Association. Their president, Dr. Katrin Fjeldsted from Iceland, represents the Standing Committee of European Doctors (CPME).
The agenda for the second of the conference includes issues such as doctors and the pharmaceutical industry and professional autonomy and self-governance.
---
The World Medical Association (WMA) and the International Federa...
Climate change is the greatest global health challenge of the 21...
---