International Symposium on Vaccination
---
Start Date:
May 4, 2020
End Date:
May 5, 2020
Location:
Casina Pio IV in Vatican City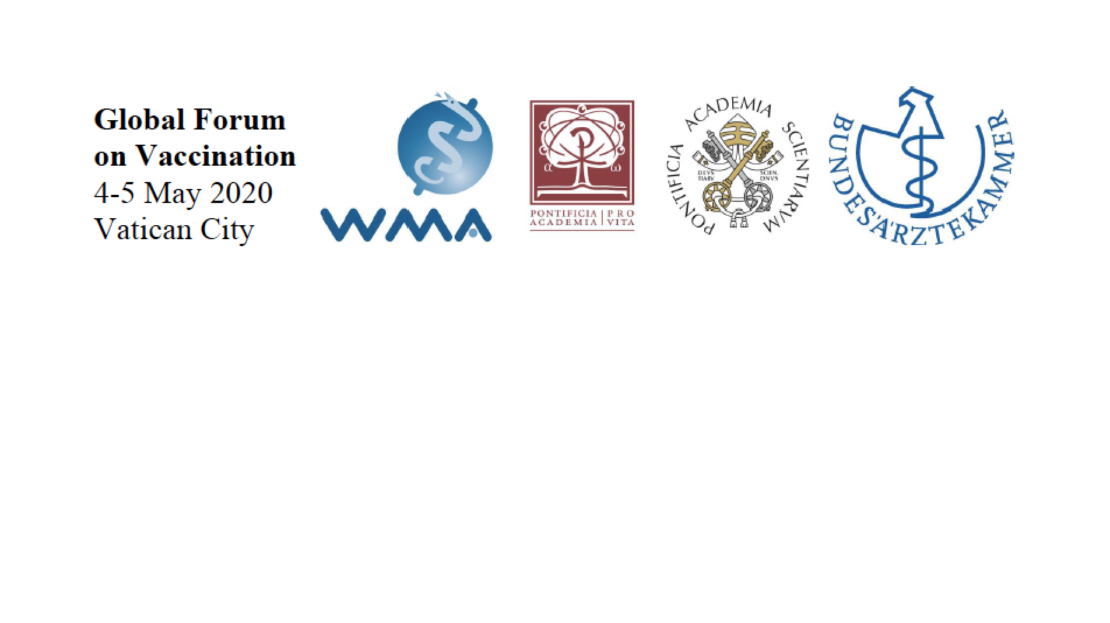 Save the date! The International Symposium on Vaccination, which will take place on 4 – 5 May 2020, in the Casina Pio IV in Vatican City, will be co-organised by the World Medical Association (WMA), the German Medical Association (GMA), the Pontifical Academy for Life (PAL) and the Pontifical Academy of Sciences (PAS). This forum will gather leading experts in the field of immunisation to highlight the relevance of vaccines for global health, explore innovation and access, and above all analyse methods for boosting vaccine confidence at a time when fringe science deniers are amplified by social media.
The objective of this special collaboration in this unique setting is to generate significant global media attention in order to send a clear message to the world about the necessity  of vaccines.
More details and registration are available here!